NEWS / EVENT BLOG ITEMS - SCROLL DOWN TO VIEW ALL
3/31/2014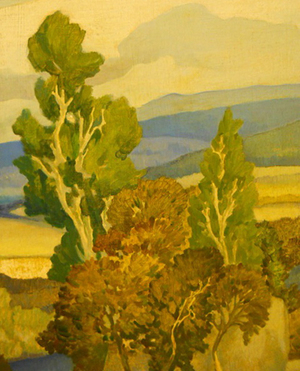 April, May 2014 - An exciting group show for me to be included in is the now-on-display group exhibition called "Arbor Day - A Celebration in Art" at NYC's famed "National Arts Club" at 15 Gramercy Park South (also East 20th St) in between Park Ave & Irving Place! Curator Robert Yahner has selected two of my paintings that include trees, and I am one of seven Guest Artists (also including Enrique Martinez Celaya and Albert Velasco) that are shown with works from the club's permanent collection - from some amazing pieces by Jane Wilson and Everett Raymond Kinstler, Will Barnet the legend who passed away in 2012 - and many artworks from the late 19th and early 20th century. The show is open seven days a week from 10AM to 5PM, tell the security guards you want to see the Arbor Day show in the lower level Marquis and Trask Galleries. Click on the image above ("Summer Harmony" by John Scott Williams, c.1945) to be linked to the N.A.C. website's Exhibitions Calendar. It will be on display through May 10, 2014 - go check it out if you are able!
March 2014
3/22/2014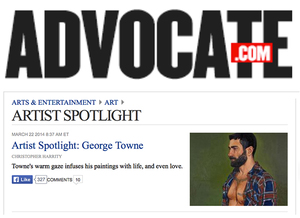 MARCH 2014 - So happy to have a Feature article with a slideshow of 25 artworks profiled on Advocate.com this month! Wonderfully written and curated by Here Media's Arts Editor Christopher Kit Harrity, it is an honor to get the kind of national (& international) attention that this respected publication receives. Click on the photo to be linked to it!
March 2014
3/10/2014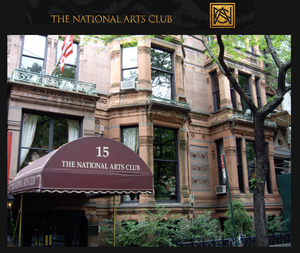 March/April 2014 - Some cool news, I will be in a group show at the famous "National Arts Club" on Gramercy Park at the end of the month and into April! It will be a show called "Arbor Day" and it will have artists -- some Historic New Yorkers from their collection and others alive & currently working --who have tree imagery in their artwork. The Curator of the show is Robert Yahner and he has selected two pieces of mine - I will post more about it soon when I have more details -- but in the meantime, click on the photo to be linked to check out info on the Historic Institution that is the National Arts Club :)
February 2014
2/9/2014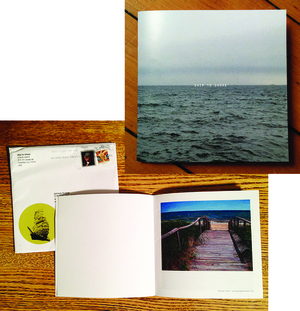 February 2014 - I'm grateful to be a part of a beautiful book project by artist/photographer/designer Charlie Welch called "Ship To Shore"! Welch says "I asked friends, who also asked friends, to submit imagery about the sea and left it open for interpretation". My 2012 painting "Fire Island Boardwalk, Ocean" is included. Also included are such artists as Meer Musa, Rick Herron, Aaron Krach, Tom Hill, John Paradiso and several others. Click on the Image to be linked to a Tumblr Blog with some of the images, but better yet, check out http://www.charliewelch.com/shiptoshore.html to be linked to his Etsy site to buy it for $10. !
January 2014
2/4/2014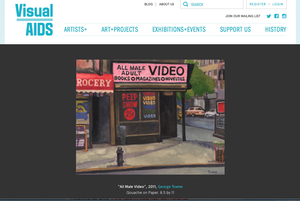 February 2014 - My gouache painting, "All Male Video" from 2011 was just chosen to be a part of this month's Visual AIDS web gallery, "I am my own Landscape", curated by Ivan Acebo-Choy. The show includes other artists such as David Wojnarowicz, Felix Gonzalez-Torres and Keith Haring. Acebo-Choy is completing his Doctorate in Art History at the University of Havana, Cuba. Click on the Image above to be linked to the show!