December 2011
12/7/2011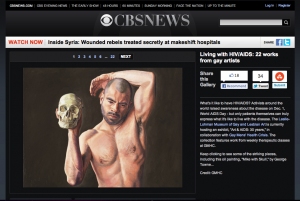 December 2011 - CBS News.com put my painting, "Mike with Skull" on their Website!  Click the Image to be linked to the piece on the site, along with a Slideshow of other Images from the show "Art & AIDS: 30 Years", which just came down from the Leslie Lohman Museum of Gay & Lesbian Art.
---
December 2011
12/7/2011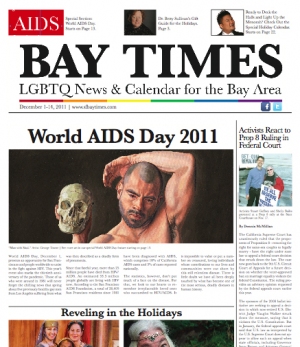 December 2011 - The show "Art & AIDS:30 Years" got coverage on the West Coast, too...  The San Francisco Bay Times put my piece "Mike With Skull" on the Cover!  Click the Image to be linked to their Website, or put this address in your browser for a good quality PDF of the whole Issue: 

http://www.sfbaytimes.com/PDF/12-1-BayTimes-complete.pdf
---
December 2011
12/7/2011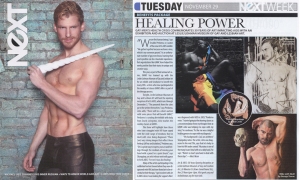 November 2011 - "Next Magazine" reproduced my painting "Mike with Skull", along with a few other Images from the "Art & AIDS: 30 Years" Show
---
May 2011
5/8/2011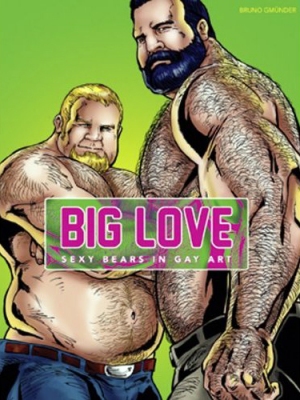 May 2011 - My paintings of Gerard, Fabio, and Rich & Seth have been reproduced in a new Hardcover Art Book Compilation called "Big Love: Sexy Bears in Gay Art"!  It's published by Bruno Gmunder Publishers, (if you click on the Image it will link to the way to purchase it on Amazon.com)
---
April 2011
4/21/2011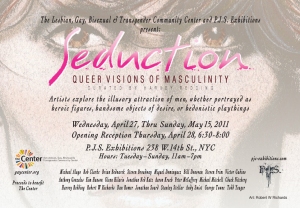 I will have three Watercolors in this Group Exhibition called "Seduction: Queer Visions of Masculinity", Curated by Harvey Redding & which Benefits the NYC LGBT Center.  It opens Thursday, April 28th, from 6:30 - 8PM, it runs through May 15th, & is at a Gallery called P.J.S. Exhibitions, 238 West 14th Street.  Click on Image for a link to the Gallery's website.
---
April 2011
3/24/2011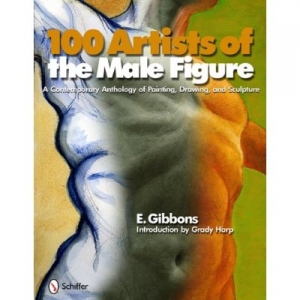 April 2011 - Two of my artworks are featured in a new, hardcover book called, "100 Artists of The Male Figure", from Schiffer Publishing! Plus an artist photo, and Statement. Click on the Image to be linked to a way to order it through Amazon.com
---
March 2011
2/25/2011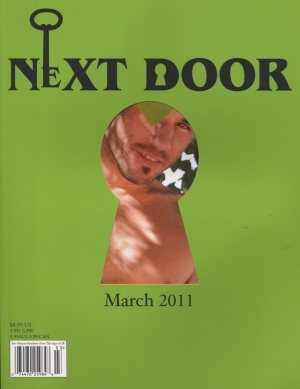 March 2011 - The new full-color Men's "art" magazine "Next Door Magazine" did a nice feature of my artwork called "On The Easel: George Towne". Five paintings are reproduced in full color! Should be at Barnes & Noble & other places, or visit "nextdoormagazine.com" to order (click photo to be linked). They also reproduced my Drawing "Man in Underwear (Felipe)" in the January 2011 issue!